This page contains descriptions of the five major lens mounting systems for still cameras:

Lens Board
Screw Threads
Breech-Lock
Bayonet
Slide-Lock
---
Lens board mount systems
This is a mounting system that was popular on press and view cameras. The lens is mounted to a board that is fastened to the camera's front standard via a spring mounted clip or sliding metal tabs.
---
Screw thread lens mount systems.
This is a very basic mounting system. The lens is screwed into the mount by turning the lens clockwise. Two popular examples of this are the M42 and M39 systems.
---
Breech-Lock lens mount systems.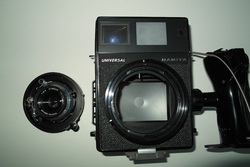 A breech-lock lens is placed against the camera's mount and a ring is turned to lock the lens in place. This minimizes wear on the mounting surfaces. Examples include Canon F mount cameras and Mamiya press cameras.
---
Bayonet lens mount systems.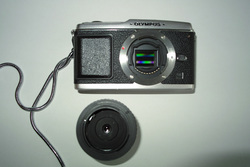 This is the most common lens mount system for still cameras. Examples include Canon EF, Nikon F, Pentax K, Olympus OM, Four-thirds mount and many others.
---
Slide-Lock lens mount systems.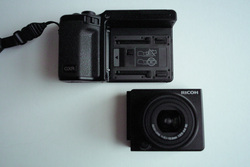 This is a new system introducted with the Ricoh GXR camera. The lens unit includes the image sensor and slides into an electrical connector with a spring lock.
---